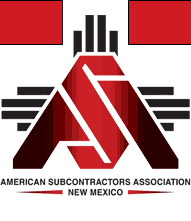 NAVIGATE

News & Publications
Jan 26, 2015
2014 Annual Golf Tournament
---
The ASA-NM Annual Golf Tournament was held on Friday, October 3, 2014 at Sandia Golf Club.  Attendees enjoyed a friendly golf game, won prizes and made a contribution to The New Mexico Cancer Center Foundation.
2014 Annual Golf Tournament Sponsors
Title Sponsors
USI Southwest, Inc.
CNA Insurance
Builders Trust
Liberty Mutual
Major Sponsor
Award Banquet Sponsors
Yearout Mechanical
Yearout Industrial
Refreshment Cart Sponsors
Calvert Menicucci, P.C.
TradeSource
Vendor Industry Bank Supporters:
Wells Fargo Bank
Bank of Albuquerque
Vendor Industry CPA Supporters:
Vendor Industry Insurance Supporters:
Menicucci Insurance
Western Assurance
Vendor Industry Material Supporters:
Albuquerque Reprographics
Albuquerque Winnelson
Duke City Redimix
Hole Sponsors:
CFMA
Minick and Company
Foundations Software
Les File Drywall
Banker Building Products
Atkinson & Co
Western States Fire Protection
Sealant Specialists
Jaynes Corporation
CMC Rebar
Frank's Supply
Fairway, Inc.
Goodie Bag Sponsor:
Thank you to all who participated and sponsored the 2014 Annual Golf Tournament!