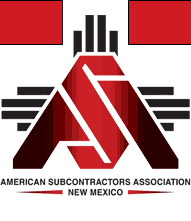 NAVIGATE

News & Publications
Oct 22, 2015
2015 Annual Golf Tournament
---
The annual Golf Tournament was held on Friday October 16, 2015 at Sandia Golf Club.  Attendees enjoyed a friendly golf tourney, won prizes and made a contribution to the New Mexico Cancer Center Foundation.
2015 Golf Tourney Sponsors
Title Sponsors:

Builders Trust of New Mexico
C.N.A. Insurance
Mountain States Insurance Group
USI Southwest
New Mexico Mutual
Lunch Sponsors:

Bank of Albuquerque
Miller Bonded Inc
El Rey Stucco
Lighthouse
Refreshment Sponsor:

Calvert Menicucci, P.C.
Southwest Capital Bank
Hole Sponsors:

American National Insulation & Sealants
Atkinson & Co.
HUB International
Western States Fire Protection
Yearout Mechanical
Bradbury Stamm Construction
Highway Supply
McCarthy Building Companies NM
Minick & Co.
CMC Rebar
Construction Financial Management Association
Dekker Perich Sabatini
First National Rio Grande
Merchants Bonding Company
Foundation Software
Sealant Specialists, Inc.
Les File Drywall, Inc.
Banker Building Products
AUI, Inc.
Brown & Brown of New Mexico
SDV Construction
Brycon Construction
Richardson & Richardson
Vendor Industry Bank Supporters:

Bank of Albuquerque
Southwest Capital Bank
First National Rio Grande
Vendor Industry CPA Supporters:
Vendor Industry Insurance Supporter:
Vendor Industry Material Supporters:

Albuquerque Reprographics
Fairway, Inc.
Duke City RediMix
Windustrial
Goodie bag donors:

Builders Trust
Sweet Tomatoes
Pulakos CPA
Accounting Consulting Group
New Mexico Cancer Center Foundation
Bright Ideas
Special thank you to the Golf Committee: PJ Wolff, Greg Geer and Chair- Dean Willingham, also thank you to all the volunteers who came out that day.  Thank you to Paul Sanchez and his team from the New Mexico Cancer Center Foundation for helping us put on this great event.