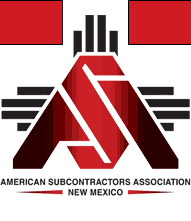 NAVIGATE

News & Publications
May 3, 2021
ASANM's Community Outreach Project
---
ATTENTION, ATTENTION,
READ ALL ABOUT IT!
ASANM's First Community Outreach Project is Complete!
On Saturday, April 24, 2021 ASANM partnered with Alice King Community School for ASANM's very first Community Outreach Project.  The launch of the Community Outreach Projects was delayed for more than a year due to COVID. We are excited that it finally happened.
A special thank you to the volunteers who came and spent the day helping to give some of the landscaping at the school a face lift.  A huge thank you to Ahern Rentals for the use of the skid loader, to Buildology, Inc. for the donation of the gravel and to Miller Bonded Inc for loaning the tools to complete the project.  And a final thank you to the staff at Alice King Community School for providing breakfast, lunch, drinks and snacks for the project.