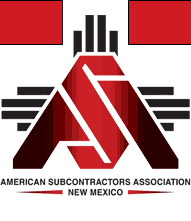 NAVIGATE

Business Practices Interchange
The Business Practices Interchange, or "BPI" as it is commonly known, is a valuable service ASA-NM offer its members.
A Business Practices Interchange provides for the exchange of business and credit information about subcontractor clients. The information exchanged must be factual and based on the actual experience of the ASA member providing the information.
All BPI participants must follow the published rules and guidelines for participation in BPI activities.  For more information please email memberservices@asa-nm.org or call 505-220-7024.